MUST SEE!! Take advantage on the Hollywood Stars Wall of Fame.. it's free, just look down. This blvd is the best to get your Hollywood/LA souvenirs at a low cost. Several eateries (with happy hour specials), tourist attractions, museums and such. This is on the Metro line.

Cons to Hollywood: Starbucks do not have charging stations for electronic devices and the characters, local starving artist, religious chanters and such ALL work for tips. Hence: If you want to take a photo with Superman it would be in your best interest to travel with cash for tips. One character became real irate with my husband and I because we did not have more funds for tips.

This 6 day visit was the first time for both my husband and I coming to LA. This is a beautiful city. No matter if you are traveling solo, coupled, with a group and such... there is something for everyone. We visited in mid to late October, that weather was wonderful. Hot during the day and the temp drops in the evening. Believe it or not... it was bearable. When booked, I first worried about the wildfires... however, we had no run ins as such.

As for transportation, the city Metro was great... we went from LA, to Santa Monica, Venice and could also have traveled to Long Beach ALL via Metro. It's worth it to you to get a weekly pass for just $25 (in 2017) and you have limitless travel for CHEAP! Another avenue would be Lyft (use code RAYN253487) or Uber (use code raynn10ue), it's very affordable and it lessen the need to travel by your personal or rental vehicle while on vacation.

I love Los Angeles. It reinvents itself every two days. ~Billy Connolly
This quote is so accurate!
Powered by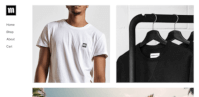 Create your own unique website with customizable templates.